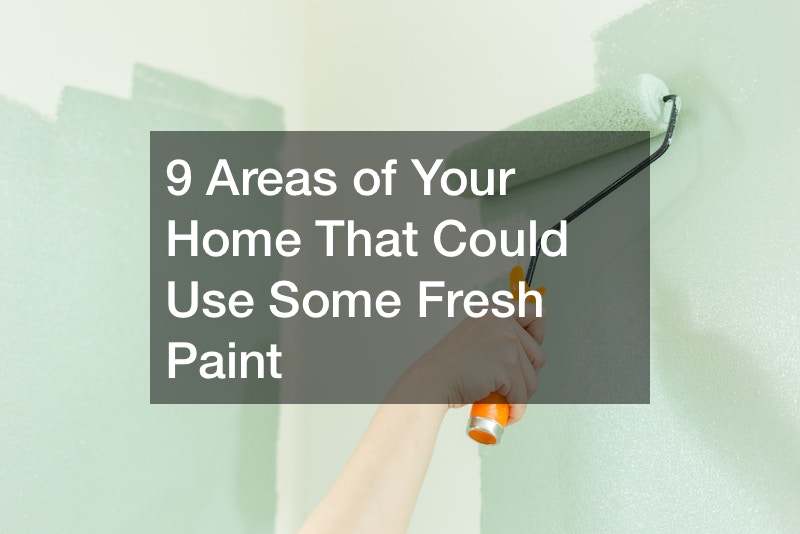 9 Areas of Your Home That Could Use Some Fresh Paint
October 2, 2023

Adding a fresh coat of paint to just about any area of your home is a great way to instantly transform a space while in some cases, even adding value to your property and investment in the right market. If you're interested in completing a paint job around the home, learning about the different areas in your house that can benefit from some fresh paint can spark the inspiration you need to get started. When you know what is involved in a proper paint job and which areas are likely to be transformed the most, you can begin working on making any changes you envision for your home and personal space.
1. Bathroom
If you're currently in the market for sink replacements or if you are thinking of installing brand-new fixtures into your bathroom, you may also want to consider adding a fresh coat of paint. Conducting a paint job in your bathroom is a great way to make a smaller space look bigger, especially if you choose to do so with the use of light-color paint. When you are thinking of renovating your bathroom and want to ensure you do it correctly, you may want to consider hiring a professional bathroom remodeling or a local construction company that specializes in the updates and renovations of residential bathrooms of all sizes.
Benefits of Hiring Bathroom Remodelers
Hiring a bathroom remodeler for your home is a great way to ensure the process of renovating your bathroom goes as smoothly as possible. Contractors who specialize in bathroom remodel projects understand how to go about choosing materials and supplies that are suitable for wet and dry environments. They are also familiar with brands and fixtures that will help make the bathroom you envision a reality.
When you are working with remodeling companies and contractors who specialize in bathroom renovations, you can also inquire about a paint job that you may want done. In some cases, contractors can provide you with the interior painting you require if they currently employ someone on their crew who has experience with painting. Choosing to work with a professional residential painter will also ensure you select the type of paint that is likely to last the longest, especially in hot, steamy, or moist environments, such as a bathroom.
2. Primary Bedroom
Whether you've just recently moved into a home or you have purchased a bedroom set for your master bedroom, a paint job can truly transform the space and make it your own. When you want your primary bedroom to reflect your personal sense of style and taste, you can do so by adding a splash of color or by painting all the rooms simultaneously, depending on the size of your primary bedroom. If you are working with a large bedroom space, you can consider painting one accent wall a dark color. However, if your primary bedroom space is smaller and/or confined, it's best to go with lighter colors, especially if you lack natural lighting throughout the bedroom.
How to Find Inspiration for Your New Bedroom Paint Colors
Spending time in your bedroom and sleeping comfortably should be relaxing and peaceful. If you are planning to paint the primary bedroom in your home, you may be wondering how to go about doing so with the right paint colors. If you are searching for inspiration when it comes time to select paint colors for the primary or master bedroom in your home, you can find what you're looking for by using search engines online or even by joining different online communities and social media platforms, such as Pinterest. Using home decorating communities and apps provides valuable insight into current paint color trends so you can determine what color(s) are optimal for the room aesthetic you intend to incorporate in your own bedroom.
3. Kitchen
Painting your kitchen is one way to transform how your home looks and feels. In most homes today, the kitchen is one of the busiest areas, attracting the most people and also making it one of the best spaces for hosting and entertaining guests. Whether you and your loved ones enjoy preparing Mexican food each day or even dining on Italian take out, you may want to change the way your kitchen looks and feels with a new paint job as time passes. If you are thinking of painting your kitchen, there are a few tips to keep in mind before you get started with your next project.
Tips for Painting a Kitchen Space
Once you make the decision to paint your kitchen, you will want to begin by making a plan ahead of time. This may include establishing a vision and setting a budget that you will stick to in order to avoid overspending or causing financial strain in your household. You should also take a bit of time to determine what type of paint you will require and how many gallons you will need based on the number of walls you will be painting and the colors you will be using during the renovation process.
When you are painting a kitchen space, it's also important to consider what type of paint you will be using near a stove or other appliances you have installed and in place. Consider what type of prep work you will need to complete in order to get started with the painting of your kitchen space in order to preserve and protect the countertops, cabinets, and appliances that are already in place. Take your time when researching how to properly prep kitchen areas to avoid spilling paint anywhere where it may remain permanently.
4. Kids Bedrooms
If you have kids in the home and you want to give them a space that is personalized and their own, you can do so by adding a fresh coat of paint to their bedrooms. Whether your child prefers that their room appears as a girls clothing boutique or if they prefer colorful sports-themed wallpaper, there are many different ways to paint and incorporate wall treatments whenever you're in the process of renovating and updating the bedrooms for your children in any home.
Tips on Updating Kids Bedrooms
For those who are thinking of renovating their kids bedrooms, it's important to talk with your children before getting started, especially if your children are already of speaking age and form their own opinions based on preferences and personal senses of style. When you are updating a bedroom for your child, you will want to set a budget ahead of time and prioritize what you will be changing and updating with the use of a list. Using a list will also help you to remain on track when you set and achieve goals as you paint the room and add new decor to suit your child's own style and preferences.
5. Garage
Adding fresh paint to your garage is another way to transform a space entirely, especially if you intend to use the garage for recreational or personal purposes. Even if you plan to use your garage to store a Yamaha vehicle without using it as a workshop, a fresh coat of paint can potentially add value and curbside appeal to your home, which can go a long way if you decide to list and sell your home on the real estate market in the near future. When you are planning to add a fresh coat of paint to the interior of your garage, keep in mind what you will be utilizing your garage for to ensure you make a selection of paint that is right for you and that is likely to last, especially when exposed to the elements.
6. Fence
If you have any fencing that surrounds your home, you may be thinking of ways to refresh its look. One way to update fences around any residential home is to do so with a proper paint job. For those who are interested in painting an exterior fence but want to do so properly and with the assistance of a professional and qualified painter, finding local fence contractors is one way to get started in the right direction.
Benefits of Hiring a Professional Fence Painter
Hiring a professional fence painter is a way to ensure that the highest quality of paint and materials are used during the process. Fence painters who specialize in residential fence painting are also well-versed in painting different materials and choosing materials based on the climate and elements a fence will be exposed to, especially over an extended period of time. When you are working with a qualified, licensed, and insured painter who is painting your fence outdoor, you can also do so by acquiring a work warranty or contract before allowing them to begin getting to work on your property.
7. Deck
Investing in a deck as a homeowner or even as a property investor can add significant value and curbside appeal to any home or place of business. However, in order to continue to use a deck, regardless of its location, regular and ongoing maintenance is imperative. For most decks, maintenance includes a fresh paint job from time to time, depending on the size of the deck, its location, and how much it is exposed to the outdoor elements during the year. If you are thinking of tackling the process of painting your deck, but want to ensure the job is done right, you will want to do so by working with a qualified deck contractor who can help.
Benefits of Hiring Deck Contractors to Help Paint Your Deck
When you choose to hire qualified deck contractors to assist you with painting your deck, you can do so rest assured knowing that they have made the proper selections when it comes to paint types, brands, and materials required to get the job done. If your deck requires special sanding or staining, a contractor who understands the ins and outs of painting decks can help you from start to finish. You will also feel much more confident with the painting process of your deck, regardless of whether you choose to paint or stain your deck, when you are doing so with the guidance and assistance of qualified and professional deck contractors near you.
8. Office
Painting your home office is one way to transform the space instantly while refreshing the room. If you spend plenty of your waking hours in your office for work or recreational purposes, you are likely to tire of the colors that are currently on the wall over a period of time, whether it is months or in some cases, even years. When you want to feel refreshed, and you want your office to remain as welcoming as possible, investing a bit of time in painting the walls with a fresh coat of paint can make a world of difference.
9. Basement
Another area to focus on if you want to expand the space you have available in your home with a brand-new aesthetic is your own basement. After completing a remodeling project or installing drywall into your basement, you will want to implement a fresh coat of paint. Painting a basement area is a way to create an entirely new living space while doing so on a budget.
Benefits of Painting a Newly Renovated Basement
If you have recently renovated your basement and you want to increase your home's valuation, you can do so by painting your finished basement walls. In some cases, you may want to go with neutral colors, such as white, gray, or beige, especially if you plan to sell your home at any time in the near future. Painting a newly renovated basement will also provide you with more space to spend time in.
Anytime you are undergoing a paint job in your home, it's best to do so by planning ahead of time. Once you have established a vision for the paint job you have in mind, it's much easier to begin acquiring the supplies and paint you will need in order to get started and ensure the job is done right. When you are confident in the vision you have for any space you are painting, from your bathroom to your primary bedroom, you will find it much easier to move forward with any renovation project you are thinking of, big or small.
Related Posts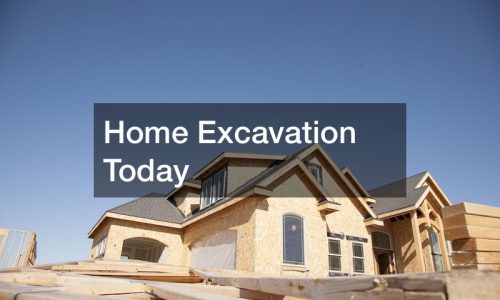 November 28, 2023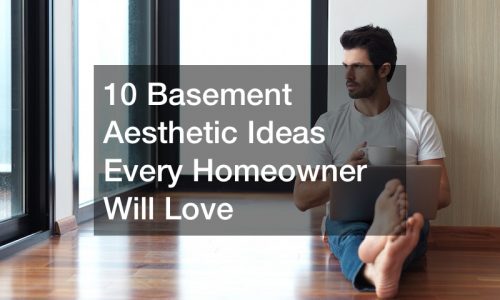 November 7, 2023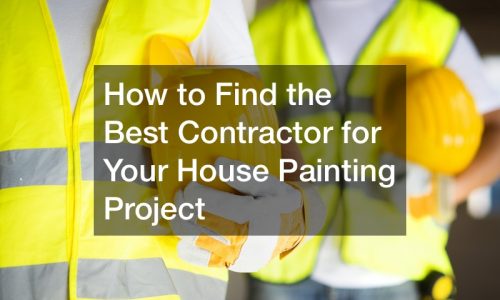 October 16, 2023