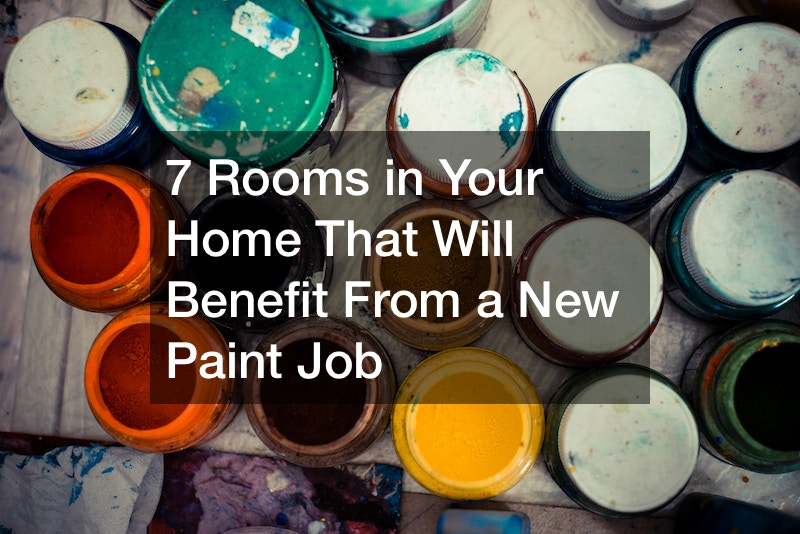 7 Rooms in Your Home That Will Benefit From a New Paint Job
September 18, 2023

When it comes to renovating any area of your home, a simple paint job is one of the fastest and most affordable ways to get started. If you are thinking about completing a paint job in your home, there are many different rooms that can benefit, depending on your renovation goals and the type of atmosphere you are trying to create. Before getting started on your home's next remodeling project, familiarize yourself with some of the rooms in your home that are most likely to benefit from a new coat of paint.
1. Bathroom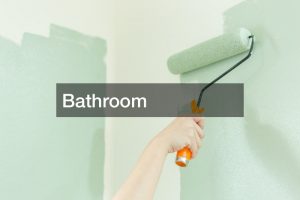 Giving any bathroom in your home a new paint job is one of the fastest and most affordable renovation projects to consider as a homeowner or even as a property investor on your own. Conducting a bathroom remodel is typically much easier than other rooms in the home, as they are often much smaller and easier to manage from top to bottom. Whether you've got your heart set on luxury restrooms and styles or if you simply want to freshen up an outdated and boring bathroom, you can do so with just a brand-new coat of paint in the color of your choice.
Tips for Painting Your Bathroom
Painting your bathroom may require you to prepare the space ahead of time, as many bathrooms have unique shapes or are in condensed spaces. This may require you to invest in the proper prep tools, such as paintbrushes, painting tape, and plastic covers to protect your fixtures and surroundings in the bathroom. Be sure to remove any and all decor that may be in your bathroom before getting started with the paint job you have in mind.
2. Kitchen
If you are in the process of undergoing a kitchen remodel, completing a paint job may be one of the very first tasks you need to get started on. When it comes to remodeling a kitchen, there are many components. From designing a new layout for cabinets to selecting countertops and appliances along with fixtures, painting a kitchen is one of the easiest tasks to accomplish, which is why it should be attempted first. Painting your kitchen before installing new fixtures and appliances along with new cabinetry is a way to streamline the process while providing you with a preview of what your finalized kitchen will look like once the entire renovation is done.
Benefits of Painting Your Kitchen
Painting a kitchen space can instantly transform its look and overall aesthetic. Choosing to paint your kitchen before completing additional upgrades, repairs, and updates can also save you time and eliminate the hassle of doing so, especially if you intend to do so on your own. Painting your kitchen is also advisable if you are planning to list your home for sale on the market at any time soon, as a fresh coat of paint is likely to be more appealing to prospective buyers than a kitchen that appears old and outdated.
3. Basement
Applying a new paint job to your basement is a great project to take on, especially if you have just renovated your basement or completed basement waterproofing. Updating your home's basement can add significant value and appeal to your home, making it an ideal candidate to place on the real estate market. When you are planning to paint your basement, consider the types of walls you will be painting on to determine if you require specialized paint.
Tips for Painting a Basement
If you are planning to paint your basement, consider the type of space you are attempting to create. Determine if you will be painting all of the rooms and spaces in your basement the same color, or if you will be utilizing multiple colors to establish your vision downstairs. Brainstorm creative ideas and compare paint types including glossy, matte, chalkboard, and even dry-erase solutions if you are using your basement as an office or as a playroom for your children and other members of your household.
4. Bedroom
Providing your bedroom with a new paint job is another way to transform a space that you spend plenty of time in, especially if you are choosing to paint your own bedroom. Updating any bedroom with new paint can completely change the look, feel, and aesthetic of the space entirely. Whether you want to create a modern and clean look in your bedroom or if you're more interested in pursuing a warm, woodsy appearance, the options are virtually endless and only limited to your own imagination. Before getting started with painting your bedroom, it's imperative to ensure you do not have pests anywhere in your home.
The Importance of Eliminating Pests Before a Renovation
Before renovating or painting any room in your home, it's essential to ensure your home is not currently attracting any pests. From ants and termites to rats and wasps, there are many different invasive species that can become problematic if they are not addressed in a timely manner. If you do have pests, it's imperative to eliminate them, as they may cause damage to your new paint job and any renovations you complete if you choose to ignore them or if you do not identify them before starting your next remodeling or paint job.
How to Eliminate Pests in the Home
When it comes to eliminating pests in the home, you will first need to identify the type of pest you are dealing with, as not all homes will attract the same type of pests. While you may be tempted to implement DIY solutions and home remedies in an attempt to eradicate any pests you believe are living and breeding in your home, it is often best to turn to the professionals to get the job done right. Hiring pest control experts and bed bug exterminators will ensure that your home is clean and clear from all pests, regardless of the severity of the infestation.
Advantages of Hiring Exterminators and Pest Control Services
Hiring exterminators and pest control services before you attempt to paint a space in your home is highly advisable, especially if you suspect that your home is a target of any type of pest or insect. Exterminators and pest control specialists can help pinpoint specific areas of entry where pests are getting into your home while also providing multiple solutions and treatments to eliminate them entirely. Working with professional pest control specialists and exterminators around the home prior to moving forward with the painting of a new space is a way to protect and preserve your future investments.
Risks of Allowing Pests to Thrive in the Home
Ignoring pests and allowing them to thrive in your home can be extremely detrimental and in some cases, can even cause adverse health effects over time. Some pests may begin leaving droppings around the home, which can lead to bacterial infections and respiratory issues, especially in individuals who may be immunocompromised or elderly in the household. Additionally, pests, such as wasps and termites, can cause serious structural damage to the inside of the home over months and years, causing irreparable damage, and leading to a complete replacement of entire walls and in some cases, complete floors.
How to Find the Right Exterminator or Pest Control Company
Locating the right pest control company or exterminator near you is possible by asking neighbors for recommendations while also taking a bit of time to reference traditional local business listings near you. To learn more about local exterminators and pest control companies however, you can also search online. Browsing reviews and testimonials along with portfolios of local pest control companies online can help you determine which entity is legitimate and most trusted in your community.
5. Garage
Updating your garage with a paint job is a great way to create a more inviting living space if you choose to paint the interior of your garage. If you are interested in updating the exterior of your garage, you can also do so with a new coat of paint, especially if you are looking to boost your home's curbside appeal and in some cases, even its overall value. If you are thinking of painting your garage but you're invested in replacing the door first, you should seek a garage door installation specialist before pondering what color you will be painting the space once the door has been installed.
Benefits of Installing a New Garage Door
If you are in the market for a garage door replacement, working with a local garage door service provider and installation specialist will help streamline the process. Installing a new garage door is a way to transform the exterior of your home while boosting your house's overall curbside appeal. In some instances, it may even add value to your property, depending on the type of garage door you choose to install and the overall condition of your garage and property itself.
Advantages of Working With Professional Garage Door Experts
Hiring a local garage door company is a way to ensure that you are making the right decision when selecting a garage door that is right for your property. Garage door experts are well-versed in both traditional and modernized garage door solutions. Even if you are thinking of a modern garage door with a remote control, you can choose the door that is ideal for you and your budget when you are working with the right garage door expert by your side.
6. Home School Room
If you are planning to homeschool your children, you will likely need a designated space to teach them in, whether you are competing with a local top preschool or a secondary school, depending on the age(s) of the children in your home. Anytime you are thinking of homeschooling your children, creating the right environment can make all the difference. Updating your home schoolroom with a fresh coat of paint, new decor, and plenty of colorful furniture is a great way to develop your at-home learning space for all the children in the household, regardless of their ages.
Benefits of Painting a Home School Room
Updating and painting your home school room can excite and motivate your children to learn this year. If you want to allow your children to become even more involved in the process, consider prompting them to share their own thoughts and opinions when it comes time to select paint colors and the type of decor you will implement into the room this year. Involving your children in the process of painting, decorating, and styling your home schoolroom this year is a great way to keep them incentivized to learn.
7. Office
Painting an office space in your home is one way to create a workspace in which you can concentrate and focus. Updating your home's office will make the room much more appealing for you to work in, especially if you take the time to find a color that is ideal for you to focus on while surrounded. When it comes time to paint your office, you can find inspiration and ideas by browsing magazines and immersing yourself in online renovation communities.
Tips on Finding Inspiration for Painting Your Office Space
Once you make the decision to paint and update your office, you can begin searching for inspiration via magazines, decor websites, and even online communities. Joining online communities for those who enjoy DIY projects and home renovations can help you learn more about different types of paint colors that are optimal for office spaces, brands, and materials you will need to get started when you choose to paint your office on your own. Taking the time to immerse yourself in different online communities is extremely beneficial when you are searching for inspiration to paint any area or room in your home, big or small.
Whenever you are interested in giving a room or space in your home a new paint job, it's important to consider the benefits of doing so to determine where you should begin. The right paint job can instantly transform a space, creating an atmosphere that is truly your own. When done right, a fresh coat of paint can also add value to your home and curbside appeal, which can come in handy once you are ready to sell.
Related Posts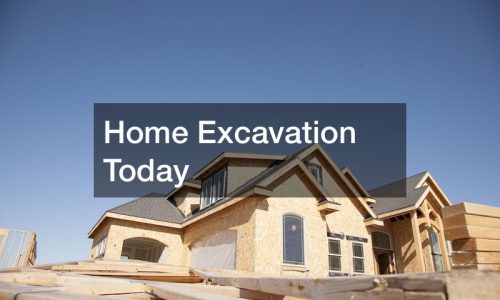 November 28, 2023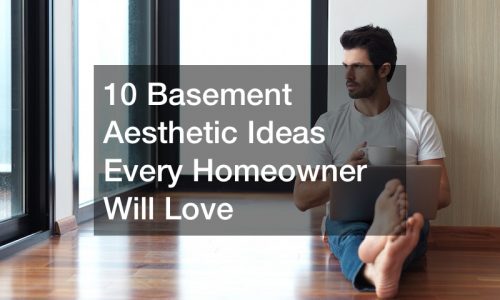 November 7, 2023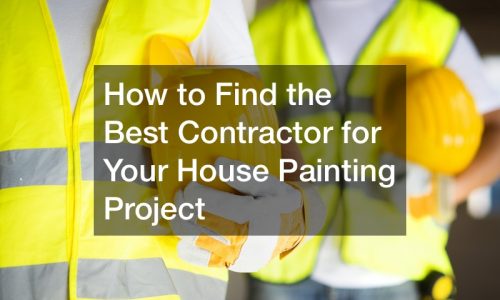 October 16, 2023