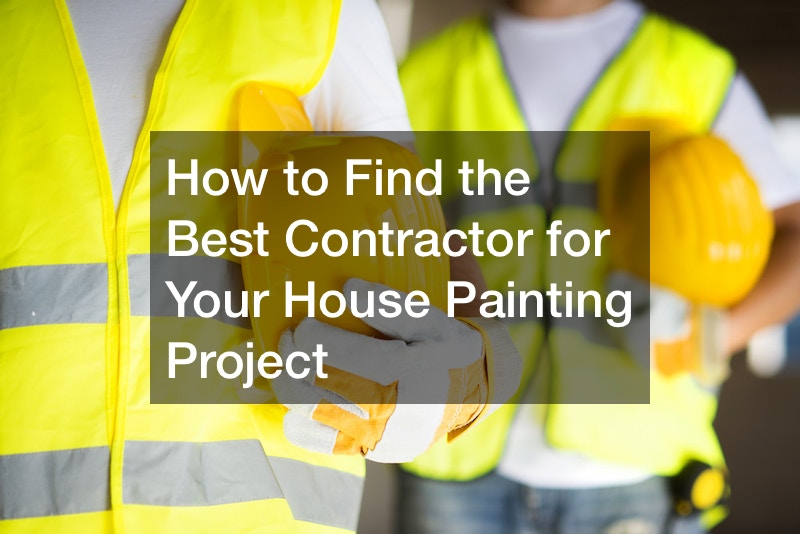 How to Find the Best Contractor for Your House Painting Project
October 16, 2023

Initiating a house painting project will become a necessity at some point. Some telltale signs indicating that your house's paint job needs to be refreshed include fading colors, peeling layers, and other forms of discoloration. Repainting your home is also highly recommended if you're planning to put it up for sale soon. A tricky job like house painting should always be entrusted to professional contractors. Find the best painting contractors in your neighborhood by following the tips in this article.
1. Seek Recommendations from Your Friends, Family, and Neighbors
Unless you've already worked with a contractor in your area previously, chances are you'll have to start your search for a professional painter from scratch. Many homeowners struggle to figure out where to start the search. With so many local residential painters available, you may be overwhelmed by the sheer number of choices.
Simplify the start of your search for a new painter by speaking to people you trust. Speak to people you know in the area and ask if they have experience working with professional painters. They may be able to mention some names or services that will point you in the right direction.
Don't limit your search only to the painters your friends and family mention. The painters they hired may not offer the same quality services if it's been years since they worked on your loved one's property. They may lack the modern skills to handle your more complicated house painting project. A change in leadership could also affect the type of work done by a particular contractor.
What you want to do at this point is add the recommendations to your list of candidates. See how often their name comes up during your search. Pay more attention to a specific contractor if their name comes up several times.
You can also look for moving services in your neighborhood because they will direct you to new neighbors. Drop by your new neighbor's home and see if you like their paint job. Ask about the painters they hired if you like what you see, and add them to your growing list.
2. Listen to What Other Professionals Have to Say
There's a chance that no one you trust has worked with a local painter recently. Much as they would like to help move your house painting project forward, they cannot provide any useful information. If so, you should expand your search to the other service providers in your area.
Visit local home builders and ask which contractors they partner with on their projects. They may sell you on their services or talk up contractors they know. Either way, you'll learn more about your available options.
Home real estate services are also worth talking to if you're looking for painting contractors. Those professionals turn to contractors so they can prepare properties better before putting them up for sale. They know a lot of people working in the larger home improvement industry, so don't hesitate to use them as a resource. Find a reputable realtor to discuss your house painting project with by searching for " list my house" on your smartphone.
3. Search Online for Painting Contractors
Don't be frustrated if the resources you've tapped into so far have yielded lackluster results. We're living in the information age, so you can always search for answers online. A quick Google search can bring up some intriguing candidates.
Online searches will yield numerous results. You'll have to narrow the list down by scrutinizing potential candidates further. After seeing a listing for a local painter, go to their website and check out the reviews. Some painting services may not have websites, so search for their social media accounts instead.
The key to gleaning valuable information from these searches is to hone in on the consistent comments about a contractor's services. You cannot rely solely on the ratings because the contractor may have filtered those already to return only the most positive results. Digging deeper is the way to make this search fruitful.
Alternatively, you can also go to third-party review sites in search of more information. These review sites are not completely impartial, but they should still offer more balanced views of the painting contractors. Use them to find the contractor who should handle your house painting project.
4. Confirm That the Painting Contractors Are Licensed and Insured
According to Indeed, not all states require painting contractors to be licensed. Since some states only require registration, many contractors are content with clearing that low bar. Contractors are free to meet only the minimum requirements in their state, but that doesn't mean you have to be content with that. You can hire only licensed contractors because they have met higher standards.
How do you confirm if a painting contractor is licensed? Reach out to them first and request their license number. After that, you can check the license number using the online resources provided by your state. Hopefully, the web design of the relevant government site isn't too bad, and it can present precise results.
To further ensure that you are hiring the right contractor for your house painting project, you should also check their insurance. Policies your contractor should have are workers' compensation and professional liability insurance. Workers' compensation protects the people painting your home. Meanwhile, professional liability insurance shields homeowners from losses related to undelivered services, work errors, missed deadlines, and similar issues.
Technically speaking, the painting contractor may only be required to have workers' compensation. If that's the case, you should look elsewhere for a contractor. You're taking on too much risk if you hire a painting contractor who doesn't have professional liability insurance.
5. Schedule Interviews with the Painting Contractors
Once you've completed the previous steps in this article, you should have a pretty good list of painting contractors to choose from. Now is the time to learn more about your candidates. Doing that is only possible if you interview them separately.
Call your candidates and set interviews that work for both of your schedules. You can already learn something important about your candidates at this point. The contractors who cancel interviews at the last minute may not understand how important timing is for a house painting project. Feel free to remove them from your list if they constantly seek to reschedule the interviews.
6. Host the Painting Contractor Interviews on Your Property
Choosing the right setting for your painting contractor interviews is critical. You may have to go through quite a few interviews, so it would be best to host them on your property. Hosting the interviews on your property is beneficial in a few other ways.
One advantage is having the option to schedule multiple interviews during one day. Knocking out those individual interviews is easier if you don't have to travel. Plus, there's no need to rush on your part. Even if an interview takes a bit longer than expected, you don't have to sprint to the end if you schedule things properly.
The biggest advantage of hosting the interviews on your property is showing the contractors their potential worksite. Show them the garage doors you want painted so they have a better idea of the work you have in mind. You may even be looking at garage doors for sale right now because you want to upgrade your fixtures. If so, ask the painters if they foresee issues working on those doors once they're installed.
Providing that mini tour of your property should give the contractors a clear idea of your house painting project. It will present them with information they can use when deciding if they want to accept your project. Immediately knowing their response will give you more time to spend on other candidates.
7. Ask Key Questions During the Painting Contractor Interviews
Painting contractors are busy. Even if they agree to attend your interview, you cannot realistically expect them to stay all day without any guarantees that you'll hire them. At the same time, you probably cannot commit to a contractor just yet. Knowing those things, you should put more thought into your interview questions so you can get the information you need as soon as possible.
Start by asking about the materials the contractors use. Find out if they use items that suit your house painting project. Some contractors may rely on paints with high VOC content, and you can avoid hiring them if they insist on sticking to the items they've always used.
You should also ask about the projects the painting contractor has worked on previously. Are they comfortable painting a luxury apartment? Can they manage the quirks of custom homes and still implement the paint schemes their clients ordered? The answers to those questions will reveal essential information about the contractors' capabilities, so write them down.
Asking questions relevant to the contractor's approach is also highly recommended. Take this opportunity to ask what you should expect in terms of communication. Can they offer round-the-clock customer support, or will they only accept calls during certain hours of the day? You should also ask the person you're interviewing if they will manage your project or delegate it to someone else.
Those are just some of the most important questions you should ask during an interview. Come up with some more questions that you feel are relevant to your project. Gather as much information as you can and make an educated hire based on that.
8. Speak to the Painting Contractors' References
Before the interview with the painting contractor wraps up, you should request some references. The contractor will likely have references ready, so they should have no trouble providing them. Speak to the references as soon as you can.
You should expect the references to speak glowingly about the contractors because they wouldn't have been recommended otherwise. Even if the references are clearly biased toward the contractors, they can still provide valuable insight. Ask specifically about the way a particular contractor does business so you can understand their approach better.
Make sure you talk to multiple references as well. Try to form a consensus regarding one painting contractor so you can account for their strengths and weaknesses. Compare all the comments you've received about the contractors and use them as additional points while making your decision.
9. Secure Bids from Your Painting Contractors
With the contractor and reference interviews out of the way, you should now have enough information to whittle down your list to a few candidates. Ideally, you want the list to be around five candidates at most so you can work faster through this stage. This is the time when you should solicit bids from the painting contractors. They should have no trouble coming up with a bid if they are familiar with the details of your house painting project.
The great thing about the rigorous selection process is that it makes this stage easier. Given what you know about the painting contractors, you would probably be okay with hiring any one of them. If you want to keep things simple and accept the lowest bid, that shouldn't be an issue.
However, you can still use this opportunity to secure better bids. After receiving the offers, you can call the contractor you wish to hire and ask if they are willing to beat the lowest bid on the table. They may be more amenable to submitting a new offer if the difference isn't that substantial. Remember to hold off on accepting a bid until you're completely sure you're hiring the right contractor.
10. Sign a Contract With Your Chosen Painting Contractor
All that's left now is to sign a formal contract with your chosen painter. Review the contract agreement to confirm that all the assignments and payment plans are correctly detailed. Only affix your signature if everything is in order.
A house painting project doesn't have to be difficult as long as you hire the right contractor for the job. Follow the steps we detailed here, and you should find that contractor. You can also visit our website to learn more about painting contractors and the hiring process!
Related Posts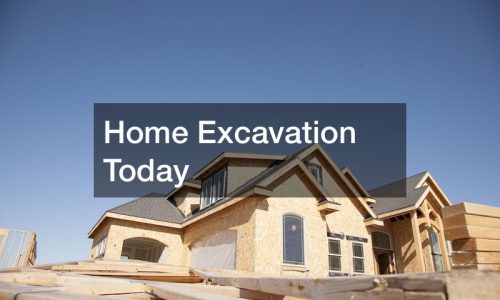 November 28, 2023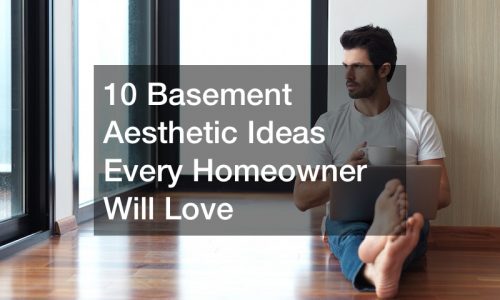 November 7, 2023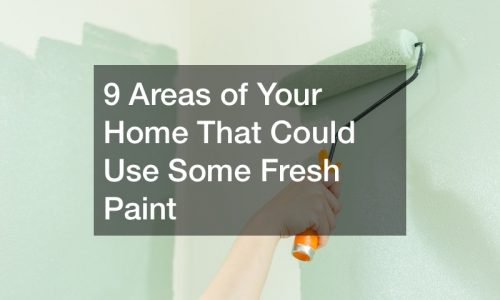 October 2, 2023