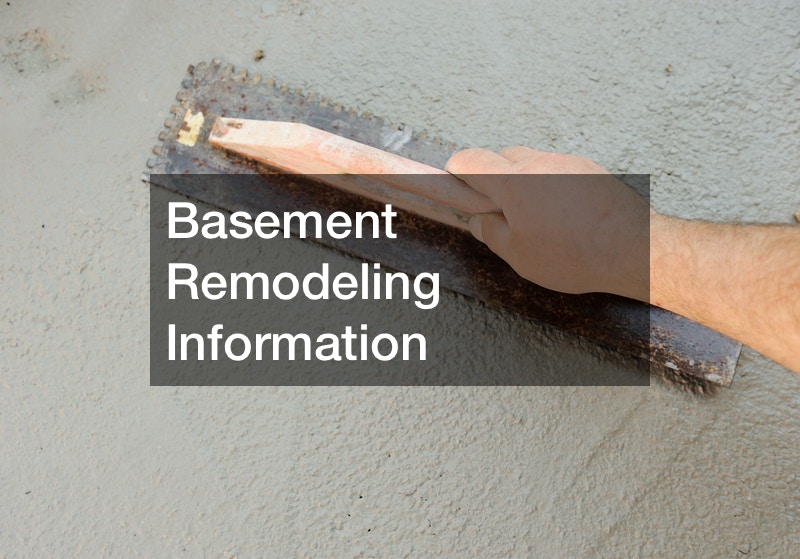 Basement Remodeling Information
November 24, 2021

Basement remodeling assures you of multiple benefits: increased property value, additional living space, and, sometimes, additional income. What's more, this renovation provides you with more value per square footage than all other parts of the building. This project could be a DIY, or you could consider hiring a professional. The choice between these two options will depend on personal preferences, skills, and budget. But what should you know about this project?
What's the Essence of Basement Remodeling?
Most people renovate or remodel their basements for two main reasons: increasing usable space and improving the property's value. Yet, you can be sure of various other benefits of remodeling this basement. Such merits will include the following.
Space Versatility
You can make the basement a suitable place for various activities. Remodeling this part of the house allows you to use it as a gym, home office, home bar, or hobby room. Increasing usable space will ensure that you get the convenience you desire. At the same time, whichever way you want to use this basement, you'll be confident of increased utility and functionality.
Enhanced Energy Efficiency
A finished and remodeled basement will often be more energy efficient. That is because remodeling considers various energy-saving elements, including insulation. Adding a layer of insulation in the room will help keep the temperature in the room in check. At the same time, there will be a minimal carbon footprint in the room.
Enhanced Home Value
Most experts posit that a remodeled basement will offer over 70% return on investment. That means for every $100,000 you spend on basement remodeling, your home's value increases by $70,000. In addition, most potential buyers will fall in love with the additional space created in the house.
Additional Income
You can always rent out your improved basement. This remodeled basement will be an ideal space for short-term rentals. All you need to do is transform the basement to accommodate a person on a short stay. As such, ensure that there is a bathroom, kitchenette, and a spare bedroom in the basement.
Extra Storage
Sometimes, getting extra space to store your valuables could be a problem. Or, perhaps, your room is cluttered, and you need somewhere to keep some of these items. In this case, remodeling your basement would be a perfect solution. You can include cabinets and built-in shelves in the basement, ensuring that you have an additional spot to keep your items.
Elements to Include the Basement Remodeling Project
Various aspects go into a perfect basement remodeling project. However, focusing on specific elements during this project will help achieve better results in the long run. The following are some of the things you must consider in this pursuit.
Lighting
Excellent lighting in the basement helps improve your safety, convenience, and comfort. This lighting will also make or break your interior decor, so you must get the best options. Usually, you'll need to start by getting the correct measurements. This move allows you to invest in enough and appropriate lighting.
This lighting needs to be significantly strategic. Accenting your space will be a perfect place to start. You could also use beams to help support this lighting, ensuring that it towers over the ceiling. Mounting could also be another option. Notably, various ceiling lights are available: pendant, recessed, track, and flush mount. Choose whichever offers maximum value in your space.
At the same time, stick to specific basement lighting principles during this project. For instance, the chosen lighting must match the interior decor and design. You must also decide on the brightness level and build-in flexibility.
Insulation
A properly insulated basement will help improve energy efficiency. This insulation will minimize your reliance on HVAC, saving a lot on electricity costs. Yet, you will be confident of a significantly regulated room in the long run. At the same time, this insulation will minimize thermal bridging, reducing heat loss through the foundations.
You can choose from various basement insulation options: bubble foil, fiberglass, foam board, and sprayed foam. Sprayed foam is an excellent choice for DIYers, thanks to how easy it is to apply. Bubble foil is also a suitable option, as it requires no more than attaching it to a wall using adhesive. Notably, this material is significantly long-lasting.
However, if you are looking for value for your money, fiberglass will be a perfect choice. This material will help protect your home against moisture, noise, and inclement temperature changes. Besides, installing this fiberglass insulation is straightforward. It requires no specialized skills. Instead, you can attach it using pins, nails, or an adhesive.
Flooring
Invest in an excellent floor for your basement. A perfect floor will ensure that your room remains warm, welcoming, and comfortable. Most experts would advise you to consider concrete flooring. That is because this floor will provide you with unmatched durability, design flexibility, and ease of maintenance. In addition, this option is somewhat affordable for most people.
In most cases, you will fix the concrete flooring and add a different floor. However, you must first ensure that the concrete floor is even and crack-free. Next, you can choose a flooring option that'll provide you with comfort and value for money. The top selections are epoxy, tile, rubber tile, vinyl, and engineered wood flooring.
HVAC
Heating and ventilation air conditioners are invaluable assets in the basement. These devices help regulate the temperature and air quality in the room. Investing in a superb system will provide you with unmatched results, including better indoor air quality, temperature regulations, and comfort. At the same time, you could consider an old HVAC replacement in your house.
Installing your HVAC could be a nightmare, especially if you are not conversant with the latest models. That means it would be best to hire a reputable HVAC company to help in this process. This professional will help install, maintain, and repair your device on time, extending its lifespan.
Electrical Service
Electrical work is a priority in basement remodeling. Getting all the professional help you can will help avert various issues, including short-circuiting and electrocution. This professional will aim at keeping all the electrical systems in check. In addition, such a professional will often stick to various electrical regulations, protecting you from any safety issues that could arise.
Commercial electrical services include wiring, which you must do before you hang the drywall. You'll also need to ensure that the switches and outlets are in place. Everything needs to be up-to-code. That means no one should take any shortcut that could affect you in the long run.
Windows and Ventilation
Windows offer invaluable services to your basement. You'll rely on them for natural light, ensuring that you remain comfortable when there. These windows will also let in air, improving the indoor air quality and circulation. Proper ventilation will also ensure that your room is less stuffy, welcoming, and comfortable.
You could also install Egress windows, which can act as safe emergency exits. They allow you access to the room and out of the room, mainly through a staircase. What's more, such windows will help lower your energy bills. You'll not need to keep your HVAC running all the time.
Various window styles are available for selection. You can choose from hopper basement windows, sliding windows, double-hung, and blinds. Whichever you choose, ensure that it offers you maximum privacy and enough natural light.
Plumbing
The plumbing system is an integral investment in your basement. It helps optimize water management and usage. Engaging a professional will ensure that you solve various issues without too much hassle. You'll also find it much easier to avert costly plumbing repair costs.
Usually, the focus will be on the design and the drainage of the plumbing system. Such a system must offer the right plumbing depth and pipe size. These two elements will help improve the flow of waste from the basement bathroom or kitchenette. In the long run, you are confident of a less stuffy or smelly basement.
Waterproofing
The basement will often be your haven. Waterproofing this room would be an excellent idea. Remember, most basements are susceptible to water damage. Waterproofing such a room will protect your home from such damage.
You can waterproof your basement in three main ways: interior waterproofing, exterior waterproofing, and proper drainage. Interior waterproofing uses sealants and coatings to help stop condensation. This approach prevents water from the inside.
Exterior waterproofing means that you need to place waterproofing elements on the outer part of the basement. This method blocks water from entering the building right from the onset. In this method, you can improve the drainage system or rely on coatings to stop the water entry.
Proper drainage is a part of waterproofing. With adequate drainage, you are sure of minimal moisture accumulation. Adding a drainage system will help in this process.
Enough Storage
Additional storage in your basement will help declutter your main house. Built-in shelving storage and under-stair storage will come in handy in these instances. The idea is to have enough yet decent storage, ensuring that the room remains decent.
What You Need to Know Before Basement Remodeling
You want the best for your basement. Yet, this is only achievable if you embrace specific steps. The following are a few things you need to keep in mind before or when remodeling your basement.
Moisture Control: Successfully controlling moisture allows you to build a more comfortable basement. You could hire a house painter to help treat this moisture with water-lock paint. On the other hand, buying a dehumidifier would be a perfect choice.
Focus on Wall System Planning: Wall system planning helps improve the aesthetics of your basement. Planning allows you to install electrical wires and install receptacles without an issue.
Have an Electrical Plan: An electrical plan allows you to comply with various electrical regulations. Through this, you will understand how best to install lighting, exhaust fans, and GFCI outlets.
Include Egress Equipment: Egress is the exit point besides the door. Including it in your basement makes it much safer and more habitable. Preferably, have as many egress points as possible. They come in handy during emergency exits.
Heating and Cooling Devices: Invest in outstanding heating and cooling equipment. These machines will regulate temperature, ensuring that your place remains relatively comfortable.
Budget: Budgets often vary. However, it would be best to define how much you want to spend from the onset. This move ensures that you are economical with what you use yet maximize utility. Preferably, engage a professional to help you come up with a decent remodeling budget.
Trends in Basement Remodeling
Embracing newer basement trends will redefine your space. The following elements will ensure that your basement remodels stand out in the long run.
Include a Gym
Your basement can act as a perfect place to improve your fitness and health. You could also go a step further and set up a spa in this place. This way, the basement becomes a suitable place for you to relax and improve your health. Perhaps, a small section for meditation could come in handy too.
Install Home Stages
This trend is suitable for people who love music and entertainment. Your stage must be complete with instruments, a set, and excellent illumination. This music room could vary in size and design, depending on personal preferences and budget. Feel free to make it as modern as you can.
Minimalistic Design
Most homeowners are in love with minimalism, offering a space with little to no embellishments. Its modernity will help enhance an elegant touch. In this case, you must choose lighting that enhances brightness, space, and class.
Natural Materials
Using natural materials is a trend you cannot overlook. It allows you to use products that leave minimal to no carbon footprint in your space. Usually, this approach implies that you can experiment with various fibers, including cotton, jute, and wool.
In conclusion, various aspects go into the proper remodeling of your basement. Remodeling this basement allows you to increase the value of your home and its usable space. However, you'll need to observe the insights above for the best results.
Related Posts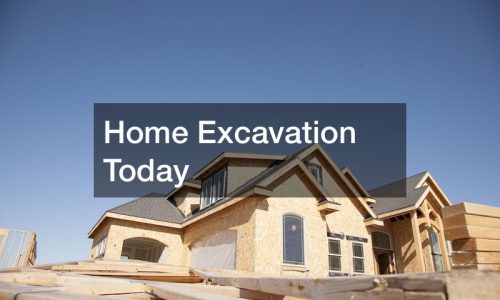 November 28, 2023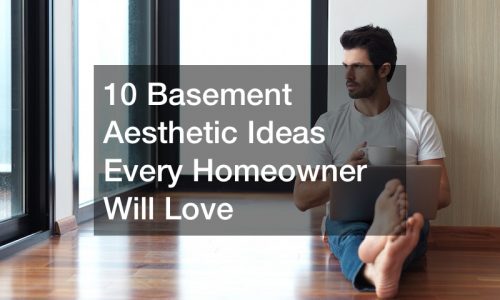 November 7, 2023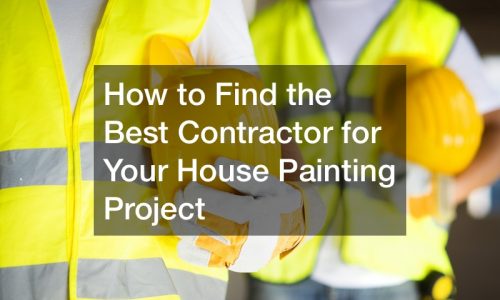 October 16, 2023