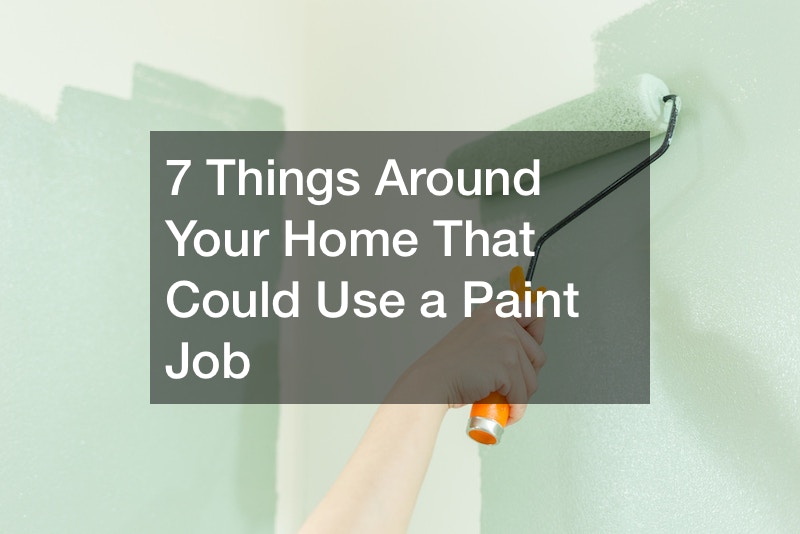 7 Things Around Your Home That Could Use a Paint Job
August 15, 2023

As a homeowner, maintaining your home may require more than inspecting your roof and HVAC systems a few times a year. At times, you may find that there are many different areas around the home that could benefit from a paint job, even if you have no intention of moving or leaving your home at any time in the near future. Knowing what things around the home could benefit from a new paint job will help you to make plans of your own to instantly transform your living space without a hassle.
1. Your Home Office
If you want to get started with a paint job around the house, consider painting and updating your home office. Renovating a home office does not require major construction, especially if you already have the space you need to conduct your work on a daily basis. Painting your home office to match your office seating, decor, and preferred color scheme is a way to instantly transform the space you work in each day to make it more of your own.
Reasons to Paint a Home Office
Keeping your home office inviting, appealing, and aesthetically pleasing can make it much more inviting. This can help you to remain focused and concentrated while you are working and when you need to remain focused most. Updating your home office with a fresh coat of paint is also a way to create a space of your own while still sticking to a budget. Painting any area of the home is one of the most affordable DIY projects you can take on yourself, even if you have little to no experience when it comes to painting the interior or exterior of any property you have owned or lived in. Painting your home office is a great way to create a brand-new look and feel, which can keep your space feeling fresh and inviting even as the years pass.
2. Your Window Frames
Updating and tending to the window frames throughout your home is another DIY project to consider. If you want to change the way your windows appear from the outside or if you're looking for a way to boost your home's curbside appeal, a paint job can go a long way. Depending on the type of window frames you currently have in place, their original material, and their current condition, you can paint window frames to transform and update the look of your home's exterior immediately. Updating the window frames around your home will also help preserve their original look and condition for years to come.
How to Update Your Home's Window Frames
If you're new to updating the window frames around any home or property, you may be wondering where you should begin. One way to ensure you are on the right track is to consider hiring professionals who offer a window treatment service in your local area. Working with window specialists is a way to determine if a paint job is ideal or if it is time to replace any of the window frames you currently have installed. When you are working with a window treatment specialist, you can also learn more about various window frames, materials, and styles that are currently available and suitable for your own home's look, layout, and overall design.
3. Your Patio
If you're interested in spending time updating the exterior and curbside appeal of your home, consider tending to any existing patio you have in place. Completing a paint job for your outdoor patios can instantly transform the look and feel of the entertainment space you have built. Depending on the type, style, and size of your patios outdoor, you may require specialized paint and equipment to get the job done right. If your patio is surrounded by furniture, trees, greenery, or even residential firewood, it may be best to turn to the professionals to ensure that the renovation project you have in mind for your patio is done right.
Why Hire Professional Patio Experts for Your Next Paint Job
While it may be tempting to paint your outdoor patio on your own and without help, it can be tricky if your patio is extensive or requires a bit of prep work before you can get started. In order to ensure that the process goes as smoothly as possible, it is highly recommended to work alongside professional pavers and contractors who specialize in construction, designing, managing, and tending to residential patios. Working with professionals who are familiar with different types of patio options today is a way for you to choose a route that is best for you based on your goals when it comes to painting and updating the complete look of your home's patio itself.
4. Your Trash Bins
If you're interested in a unique paint job that can be done on your own, consider updating your home's very own trash bins. Painting your trash bins can help you easily identify which bins are yours after the local trash collection is complete for the week. If you are thinking of painting your trash bins, there are a few ways to go about preparing to do so to ensure you are well within your own limits and rights.
Reasons to Paint Trash Bins
When you think of painting something around your home, your trash bins are not likely the first endeavor to come to mind. However, if you're looking for a way to help keep better track of your trash bins or if you want to distinguish them from other bins on your block or in your entire neighborhood, you can do so by painting the bins themselves. Painting your trash bins will help you to keep better track of which bins are yours, which may come in handy if you experience major storms or high winds at any time in the future.
How to Get Started With Painting Your Trash Bins
While the process of painting any trash bin is simple, you may need to plan and prepare ahead of time. Conducting power washing before you paint any trash bin is highly recommended. Pressure washing will ensure that any surface you intend to work on or paint has been properly cleaned and cleared of any dirt or debris. When you want to paint any of the bins you have surrounding your home, it is also advisable to determine if you are legally capable of doing so, especially if you live in a strict community with an HOA. Verifying that you are able to paint your trash bins ahead of time will save you time and may also prevent you from receiving a fee or fine for your actions.
5. Your Pool Landscaping
Updating the pool landscaping around your home is a great way to transform your outdoor space while simultaneously adding value and curbside appeal to your property itself. Whether you have a traditional inground pool or you've invested in an above-ground pool, the landscaping that surrounds your swimming pool can have a major impact on how others view your yard and property itself. Adding landscaping around any swimming pool is possible by planting trees, shrubs, flowers, and even regional plants that are likely to thrive when surrounded by water and dampness. If you're unsure of where to begin, consider working with local contractors.
Why Work With Local Contractors
Anytime you are updating the landscaping around your home or even surrounding your outdoor pool, it may be best to turn to the pros. Working with professional swimming pool contractors or landscapers will help you to determine which options are right for you based on the space and budget you have available. Local contractors are well-versed in zoning laws, restrictions, and any limitations that may be in place when installing a brand-new pool or updating the landscaping around your home and pool itself.
6. Your RV
Another paint job to consider if you're the owner of an RV is to paint the vehicle itself. Updating your RV is a great way to renew its exterior and appeal from the outside. If you have parked your RV in your backyard or anywhere on your property, maintaining its exterior can also help to improve the curbside appeal of your own home. If you are thinking of painting your RV but want to ensure you can do so without interfering with any RV insurance you currently have in place, you may need to contact your local insurance company to learn more about your options.
When speaking with the RV insurance company you are using, inquire about your options when it comes to updating and/or maintaining the exterior of the vehicle. Be sure to verify that you are permitted to paint the exterior of your RV before moving ahead with your outdoor project. Talking with your RV insurance agency ahead of time will help you to feel much more confident in your decisions once you begin painting the outside of the RV itself.
Advantages of Painting Your RV's Exterior
Investing time in updating the exterior of your RV is a great way to add value to the vehicle, especially if the RV is in great condition otherwise. Maintaining the siding of an RV can also prevent the development and spread of rust over time. This is especially important if your RV is left out to sit in the elements year-round. Painting your RV can also make it much more attractive to passersby and those who may have an interest in buying one.
7. Your Laundry Room
If you are interested in completing a unique paint job inside the home, consider updating and upgrading your home's existing laundry room. Having a separate laundry room does not have to feel boring or dull, especially if you already have a vision in mind for the space. Painting your laundry room can completely transform the look and feel of the space, even if the space you are working in is much smaller and more cramped than most other areas and rooms throughout your home.
How to Get Started With Painting Your Laundry Room
Painting a laundry room is possible by first establishing the vision you have for the space. Consider the paint colors you will be using and how they will appear in your laundry room, especially if you are working in a tight or cramped space. Spend time researching laundry room projects to find inspiration if you're unsure of where to begin. Take the time to de-clutter your laundry room and ensure that the room is properly prepared before you start painting. You can also complete dryer vent cleaning before prepping the space for a paint job to minimize potential risks and to ensure the room is as clean as possible. If you do not know where to begin with managing a laundry room, you can also consider hiring professional residential painters to get the job done.
Advantages of Hiring a Professional Painter
Hiring a professional residential painter that specializes in painting spaces such as a laundry room is a great way to get started on your next project feeling comfortable and confident in your decisions. Professional painters can help to prepare a space with the right protective gear and equipment. They are also well-versed in the particular safety measures and precautions that must be taken before they can get started on a painting project, even if they are painting a small or contained space, such as a laundry room. Additionally, when working with a professional painter, you can also ask to learn more about their work by referencing any portfolios they have available. A portfolio will provide you with valuable insight into the type of work that a painter can conduct and the materials they are most familiar with working with on each project they take on.
If you are looking for a way to transform your home or the property you've invested in, a paint job is a great way to go, especially for those who may be limited with their budget or time. Knowing what areas around the home can benefit from a paint job can help you to determine which home remodeling or renovation project is best for you next. When you are familiar with various home renovation and DIY paint projects, you can get creative just about anywhere around or inside your home without a second thought.
Related Posts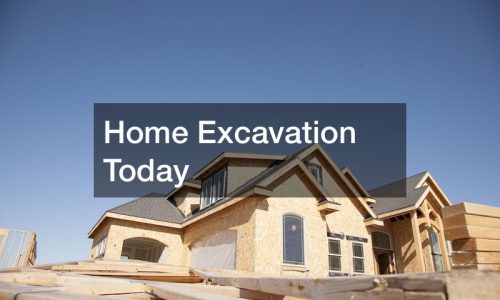 November 28, 2023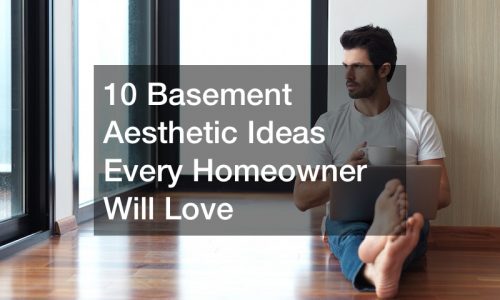 November 7, 2023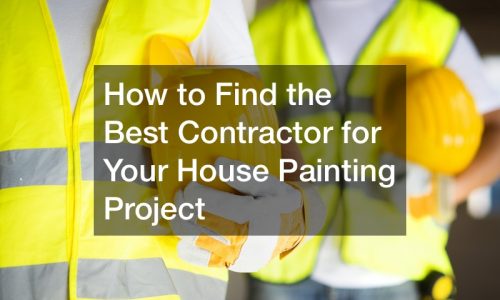 October 16, 2023