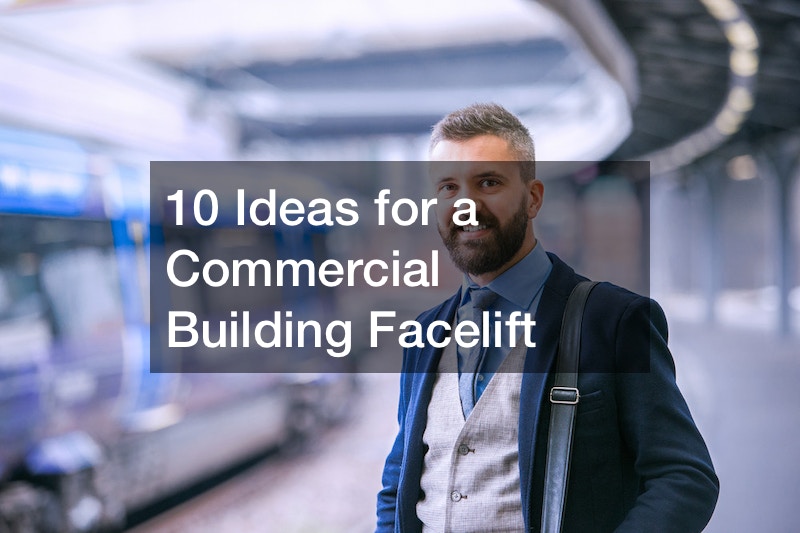 10 Ideas for a Commercial Building Facelift
July 7, 2023

A commercial building facelift is an excellent way to adopt modern trends, prioritize sustainability, and add new life to your property. It doesn't matter whether you want to enhance curb appeal or attract and maintain customers; a commercial building facelift is a transformative process that drives success and prominence in the business industry. Navigating the realm of commercial building renovation can be a daunting task which necessitates the following;
Budgeting Before Renovating
A commercial building facelift is an expensive project that can cost you between $30 and $300 per sq. ft. Creating a budget is crucial to ensure cost management and financial viability. A well-detailed budget will guide you when allocating funds and prioritizing costs. When creating a budget for commercial renovations, determine your remodeling objectives, do cost research, prioritize tasks, establish budget categories, allocate money, and include an emergency fund in your financial plan. Monitoring costs as they occur is essential for work continuity and adjusting as necessary.
Some aspects that should get a considerable share of your commercial facelift budget are painting, floor repairs, HVAC installations, roof replacements, and landscaping. Include everything from expert expenses to the price of interior remodeling, structural alterations, ADA compliance, and safety enhancements. You should also budget for any necessary furnishings, fittings, and machinery.
In-house finance, business savings, bank loans, Small Business Administration (SBA) loans, equipment financing, investors/partners, crowdsourcing, and other similar mechanisms are all viable options for financing commercial renovations. Once you know exactly what you want to do with the space and how much it will cost, you can apply for small business loans. It's best to approach lenders early on to give yourself time to fill out applications and get approvals. To back up your loan application, have a comprehensive project plan, budget, and financial documents ready to submit. A well-managed commercial building rehabilitation project is possible with careful budgeting and investigating available finance choices.
Repave the Exterior
The exterior is the best place to start the commercial building facelift when you have a budget and funds. Repaving the exterior of a business building improves the building's visual attractiveness, leaves a good impression on visitors, and lessens the risk of accidents. The pavement is fortified during repaving. As a result, it will last longer and withstand the wear and tear of vehicles and the elements. Accessibility elements required by local building codes and standards might also be included and your business complies with various rules and regulations.
A comprehensive evaluation of the pavement's condition is the first step in planning a successful repaving project. The surface must be properly prepared by cleaning the area and fixing any underlying problems. Paving materials like concrete, asphalt, or pavers should be laid on a sturdy base layer. Finish it up with some marks or embellishments. It's best to engage professionals or a concrete company for repaving jobs. Only trained experts are capable of providing precise assessments of pavement problems and sound recommendations for materials, design, and maintenance. They guarantee the job is done correctly, all rules are followed, and the project is finished quickly. In the long run, hiring professionals helps cut down on wasted time and money, prevents costly mistakes, and ensures the pavement lasts for a long time.
Landscape Around the Building
Adding new landscaping around a business facility during a commercial building facelift makes it attractive and impresses potential customers. Landscaping also unifies the outside of the building with the company's identity and brand. When it comes to environmental conservation, it aids in long-term sustainability, water conservation, soil preservation, and animal habitat creation. The availability of shade and tranquil atmosphere that landscaping provides may increase Comfort and well-being. In addition to raising the building's worth, this improvement also makes it more appealing to potential purchasers or renters.
Landscaping should be strategic and well-coordinated with the rest of the commercial building facelift. The process must be carefully planned to ensure a successful outcome. As a result, tasks like tree planting and irrigation system installation may be checked off at the right times. The arborist companies should handle tree health care, upkeep, and landscaping. They can determine the condition of trees, tend to them appropriately, and suggest new tree plantings. Companies that specialize in arboriculture are also experts in tree trimming, safety protocols, and government ordinances to guarantee high-quality landscaping services.
Keep the Insides Clear
The interior of a business facility must be kept clear and free from unnecessary obstructions throughout renovations to minimize downtime, protect infrastructure, and keep operations running smoothly. Removing clutter protects the plumbing and electricity and allows the building's tenants to utilize the space normally. Preparation, relocating temporarily, and taking precautions can all assist.
Pipe inspection is an important part of any business building's upkeep or remodeling project. It aids in detecting plumbing problems such as leaks, clogs, and decaying pipes, reducing the need for more extensive and expensive repairs. In addition to keeping plumbing systems efficient and reducing wasteful water use, routine inspections may guarantee code compliance. Pipes can be inspected using several different methods, including visual examinations, pressure testing, and specialized cameras or robotic machines.
Refinish Your Floors
During a business building makeover, refinishing the floors may improve their appearance, make them last longer, and save money compared to replacing them entirely. If you want to refinish your flooring, check its condition first to see whether it can be saved. Move any furniture or other obstructions out of the way, then clean and repair any small damage to the surface. There are a variety of approaches you might use throughout the refinishing procedure itself. Hardwood, engineered wood, and bamboo flooring may all benefit from sanding and refinishing, which entails eliminating defects and providing a fresh finish. Minor scratches on a floor can be polished and recoated by thoroughly cleaning the surface, buffing out the scratches, and applying a new finish layer.
Resurfacing concrete floors using overlays or epoxy coatings is possible. Overlays are ideal aesthetic treatments, while epoxy coatings offer durability and personalization. The type of flooring, intended aesthetics, budget, and demands of the area all play a role in determining the ideal solution for a business building. Refinishing hardwood floors is a classic and long-lasting alternative, while epoxy coatings are often used due to their durability and adaptability. Consult expert flooring contractors for assistance in selecting the best material for your commercial building. For your floors to look great and last a long time after refurbishing, you should get into the habit of doing routine maintenance.
Customize Your Front Door
Adding your company's symbol and colors on the front door of your business building during a renovation project is a great way to make a good first impression. This is important in creating a name and reputation for your company. Adding bespoke signs to the entrance door is another great way to get your name out there.
A commercial property with a custom built door is more appealing to potential buyers. Make the building or landscape around it more appealing and noticeable by selecting a design that fits nicely with the existing aesthetic. Front door customization allows for the addition of high-tech components that enhance security, such as reinforced frames, access control systems, or surveillance technology. This safeguards your business's assets and personnel.
Several avenues are open to you when it comes to personalizing your front entrance for a commercial building facelift. Sleek and contemporary glass doors let in light and serve as a visual advertisement for the inside. Metal doors provide a professional appearance and are long-lasting, secure, and low-maintenance. Stains, treatments, and carvings may give wooden doors a one-of-a-kind look that complements any decor.
Update Your Roofing
Adding a modern roof to a commercial building may increase its value by attracting new tenants, customers, and investors. In addition to lowering utility costs and carbon emissions, the adoption of energy-efficient products and technologies is an important consideration when updating the roofing of a commercial property.
Roofing service that use cool roofs, green roofs, or solar panels help reduce energy consumption and lower utility bills. This benefits the environment by lowering carbon emissions and offers potential cost savings in the long run. A new roof protects a building for years, keeping it dry and safe from weather extremes. A metal roof, for example, will serve your commercial property for up to 5o years. Finally, bringing an office building up to date with the newest roofing standards and construction legislation may ensure its safety and efficiency.
Common commercial roofing materials include built-up roofing (BUR) for low-slope roofs and single-ply membrane roofing (such as TPO, PVC, or EPDM) for flexibility and UV protection. Metal roofing is preferred due to its longevity and fire resistance. Renewable energy and potential cost savings created by solar roofing panels supplement the environmental benefits of green roofs from the installation of plants. Expert advice on evaluating needs and selecting the appropriate roofing material should be sought from a qualified roofing contractor or architect. They will offer you expert advice on the best roofing choice for your company in light of local building codes and weather conditions.
Revamp the Interior Sound
High resale value, tenant happiness, and positive employee morale are potential benefits of acoustic upgrades. Before installing a commercial sound system on a commercial property, you should identify the tasks at hand and assess the degree of background noise. The services of an acoustic consultant should be sought out if expert opinion is desired.
Installing stronger soundproofing and insulation may begin once you clearly know your goals. This may need the addition of new or improved components, such as windows, doors, and wall insulation. Soundproofing methods such as double-paned windows and acoustic doors should be considered. The HVAC system should be designed and installed to produce as little noise as possible.
When trying to enhance the sound quality in certain areas, room acoustics should be given top priority. Acoustic panels, diffusers, and ceiling treatments can dampen echo and improve speech intelligibility. Install high-quality audio equipment in public spaces like auditoriums, conference rooms, and other locations where high-fidelity sound reproduction is required. Regular examination and maintenance are essential.
Consider Wall Decals
Wall decals are an excellent option for giving public spaces a makeover. They are a simple and inexpensive way to update the look of any room. They can be placed on walls fast and easily without the help of a professional due to their simple installation and adhesive backing. Decal printing is commonly done on vinyl or other adhesive materials. The adaptability of wall decals provides for a wide variety of design possibilities, from natural landscapes and patterns to phrases and slogans to one-of-a-kind creations made specifically for the company. Wall decals may be modified to serve as either short-term decorations for promotions or long-term branding solutions.
It's common to hear the phrases 'wall decals' and 'wall stickers' used interchangeably, but there are some subtle differences between them. Larger and more complex designs may be seen on wall decals. On the other hand, wall stickers are often tiny sticky decorations intended to add isolated themes or accents to walls.
Keep It Clean After
Keeping the property clean after a commercial building facelift is essential for presenting a positive public image, fostering a healthy and safe workplace, and extending the life of the updated spaces. Some vital janitor services include dusting, vacuuming, and cleaning glass windows. Janitor service also allows for routine property cleaning tasks that should be performed regularly. Lighting, switches, and door handles should all be cleaned regularly. Carpets must be vacuumed weekly, and hard surfaces should be swept or dust-mopped daily. Maintaining clean and sanitized restrooms requires frequent waste removal and recycling efforts.
Exterior maintenance includes sweeping sidewalks, cleaning parking areas, and maintaining the landscape. The best way to guarantee regular, thorough cleaning is to hire a business cleaning service. It is important to perform routine checks to locate problem areas and solve any cleaning difficulties as soon as possible. A commercial building facelift is a transformative process that can enhance curb appeal, attract customers, and prioritize sustainability. There are several ways to finance business renovations, and careful budgeting is essential to minotaur costs. Repaving the façade and landscaping the surrounding area may enhance a facility's curb appeal and security. Regular cleaning and floor refinishing may improve the property's aesthetic and practical value.
Changing the look of the front door and installing new roofing may improve curb appeal and save money on utility bills. Wall decals and acoustic panels may enhance the acoustics and aesthetics of a room. Last but not least, keeping things clean after the makeover is crucial for both public perception and employee well-being.
Related Posts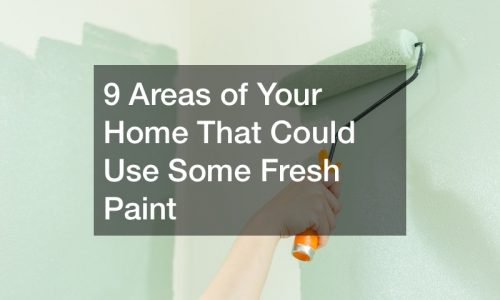 October 2, 2023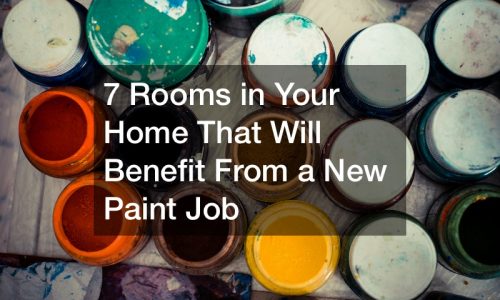 September 18, 2023