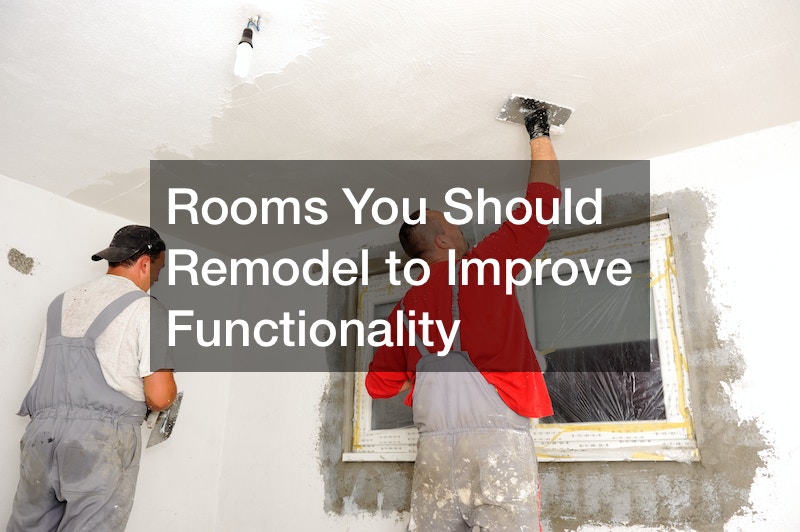 Rooms You Should Remodel to Improve Functionality
September 19, 2022

A home should be a place of comfort, but also one that improves functionality wherever possible. Remodeling rooms for functionality can help make life a little easier and improve your home's value! Below are some of the best rooms to renovate this year to improve their multiple uses.
Kitchen
Your kitchen is a place of gathering and comfort. However, it can also serve as an extension of your living room. By hiring a residential home remodeling contractor to redo your kitchen, you can turn this area of the home into a functioning office, study area, or lounging area.
The kitchen is one of the best rooms to renovate this year because it is one of the first rooms home buyers notice. Although many traditional homes keep the kitchen separate from the rest of the home, many newer homes have an open floor design plan, meaning the kitchen is integrated into the living space.
Integrating the kitchen into the living room allows people to move freely between both areas, and also allows the space to appear larger and brighter. Some of the best renovations you should consider to improve the functionality of your kitchen include:
Creating a kitchen island with cabinets and shelving for extra storage
Tearing down the existing wall between the kitchen and living room
Adding new lighting fixtures to make your kitchen more functional
Incorporating your kitchen's tile splash into your living room for a uniform look
Master Bathroom
Your master bathroom is another one of the best rooms to renovate this year. Consider upgrading your master bathroom to act more like a spa rather than a regular bathroom. To do so, consider upgrading your bath furniture. For instance, you can replace your regular porcelain tub with a tub that has stream jets. You can also replace your regular shower with a steam shower.
You can also incorporate flowing, minimalist bathroom designs to create a serene space. For instance, frameless glass doors can help your bathroom flow better and not distract the eye from other visual elements.
In addition, you can also add other spa items such as aromatherapy candles, scented oils, and bubble bath bomb fizzers for added relaxation. All of these additions can help create a serene space without spending too much money.
If your budget allows it, it's also recommended you update your bathroom vanity to match a serene style. More stylish bathroom vanities incorporate natural wood designs and farmhouse-style sinks, and have lots of storage space for your towels and aromatherapy materials.
Hall Bathroom
In addition to renovating your master bathroom, you can also renovate your hall bathroom for your guests. Consider putting yourselves in the same shoes as your guests. What would your guests need from your bathroom? Would they want a bathroom remodel that incorporates more storage space for their belongings?
It's also important to consider safety. For instance, if you want to rent out your home for Air BNB guests, you can improve the functionality of your bathroom by incorporating repairs in your remodel. If you notice any cracks in your bathtub or any leaks, consider bathtub repair services.
Similarly, if you notice any cracks in your sink, you can also repair these cracks using sink repair or by installing a new vanity. These are just some of the many repairs you can conduct on your hallway bathroom which can help improve its design for guests.
Garage
The garage is one of the best rooms to renovate this year since it can be used for so much more than simply storing your cars and toys. The garage can be used for extra storage, but it can also be transformed into other functional spaces.
One of the best functional spaces for your garage is a gym. Having an at-home gym can help improve your health and encourage you to exercise more. An indoor gym can also save you thousands of dollars since you won't be paying for an expensive monthly gym membership. Some of the most essential gym equipment to consider in your home gym includes a squat rack, free weights such as dumbbells and kettlebells, and a cardio machine such as an elliptical or treadmill.
You can also improve your garage's functionality by redoing the floors of your garage. Redoing the floors can help make your garage warmer by replacing the regular concrete flooring. Cushioned flooring can also make it easier on your joints if you plan to use your garage as a gym.
Consider adding shelves as well to your garage. Adding shelves can help improve your garage's functionality by allowing for extra storage space and freeing up floor space for other activities. If you don't want to use your home's garage for a gym, you can also use it for a den, lounging area, or even a bar.
Whichever renovation you choose this year, it's important to ensure your garage door is working and won't get stuck. It's also a good idea to reinforce your garage door to prevent intruders from breaking into your home's garage.
Bedrooms
Bedrooms are some of the best rooms to renovate this year since they can improve your home's functionality by being used as home offices, nurseries, or guest rooms.
Spare bedrooms are highly versatile. You can renovate your spare bedrooms to function as office spaces and studios! Simply purchase space-saving furniture designs so you can use your bedroom as an office during the day, and sleep comfortably at night. There are many types of space-saving furniture designs to help you use your room as a functional area during the day.
For instance, a Murphy bed can help keep your bed comfortably stored away during the morning, and can be pulled out at night. If you use your office desk for only a portion of the day, you can also consider purchasing a folding desk or a wall-mounted desk. A wall-mounted desk will fold into the wall, allowing you to move freely in your room without bumping into your desk.
Basement
The basement is another room that can easily be renovated and used for a wide range of purposes. If you have an unfinished basement, consider getting the help of professional basement remodel services to finish your basement with plaster and drywall. You can also finish your basement by painting the walls. Warmer colors can help make a basement feel more comfortable and relaxed, while cooler colors can help your basement feel more luxurious.
Basement remodeling services can also help give you an estimate for repair costs. This estimate can help you budget for your basement remodel, which will include renovation services, buying furniture, and also paying for services such as installing a TV or sound system in your basement.
Your basement can be used for a variety of purposes, such as:
As an extra den. Nothing is better than having a den to escape to at the end of a hard day at work. Basements are the perfect places to create a den since they are usually quieter than the rest of the home. Consider buying furniture such as leather couches, a bar cart or bar area, or a pool table to create the ultimate den or 'man-cave.' You will also need to install a new television or sound system into your basement.
As a spare bedroom. If you're considering using your basement as a spare bedroom, it's important to remodel it with comfort in mind. While basements can be used as a spare bedroom or rented room, you'll need to consider adding more insulation to make your bedroom comfortable. Also, consider checking your basement for moisture leaks and sealing any cracks beforehand.
As a studio space. Many people also use their basements as studio spaces for their art projects. If you want to use your basement as a studio space, consider adding working water. Having access to water in your basement can help you complete projects such as sculpting and painting.
These rooms are just some of the many ways you can improve the functionality of your basement. If you're wondering which are the best rooms to renovate this year in your home, the basement should be at the top of your list.
Enclosed Porch
If you have an enclosed porch in your home, this is also a great area to renovate for added comfort and functionality! An enclosed porch is also one of the most affordable home addition projects since all it requires is putting a screen to cover the sides of your porch.
A screen room enclosure can help create an extra space where you can lounge with your family, take in the beautiful sunlight without being bothered by bugs, and grow plants all at the same time.
An enclosed porch might not appear to function as a room, but you can easily add furniture such as lounging furniture or cushions to help create a serene space. Adding furniture such as wicker furniture with cushions can help you relax outdoors or entertain guests.
To get started on your enclosed porch project, clean up your porch and clear away any debris, trash, or old furniture. You'll then need to get professional help to repair any damaged flooring or rails around the porch. Then, you'll need to hire contractors to install a sunscreen around the outside of your porch. However, the hard work ends there! After these renovations are done, you can feel free to add indoor and outdoor plants, furniture, and even rugs to your outside patio.
If you don't currently have a porch in your home, not to worry. There are many companies that specialize in building decks for your home. A professionally-built deck added to your backyard can serve as an area to entertain guests, and is one of the best projects to consider during the summertime! Best of all, a professionally installed deck can also improve your home's value. You can still choose to cover your deck, much like an enclosed porch, or leave it out in the open and enjoy uninterrupted night skies!
Kid's Bedroom
If your child has their own bedroom, it might be time to consider upgrading their furniture as well for added functionality. For instance, if your child is now a toddler, it's a good idea to buy baby bedroom furniture that has storage space for their toys and changing clothes and still leaves room for other activities.
Some of the best space-saving furniture for a kids room include floating cubes, which are colorful and can be secured onto the wall. These cubes are adorable and provide ample storage for your child's favorite toys.
If you have an older child, such as an early adolescent or teen, it's also a good idea to consider what their interests are, and incorporate these into their bedroom. For instance, your child might not want to sleep in their toddler bed anymore and might prefer to sleep on a bigger, more comfortable mattress.
Renovating your kid's bedroom can be a fun project that encourages them to express themselves, while also encouraging them to be productive! If your child is in school, consider adding more furniture that can help them study. For instance, add a child-sized desk to help them complete their work.
Whatever upgrades you do to your child's room, make sure to get their consent and ask about their preferences beforehand. Your kid's room is one of the best rooms to renovate this year so your child can start to develop their own personality and feel comfortable in their space.
If you have two children, use this renovation project to buy space-saving furniture that can be used for both children, such as smaller but separate desks, bunk beds, or loft beds. Always try to save on floor space whenever possible.
Nothing is better than jotting down ideas and being inspired! These rooms listed above are some of the best rooms to renovate this year. If any of these ideas stand out to you, start budgeting and making phone calls to discover the best professional contractors in your area.
Related Posts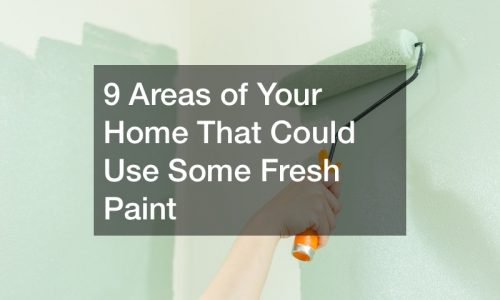 October 2, 2023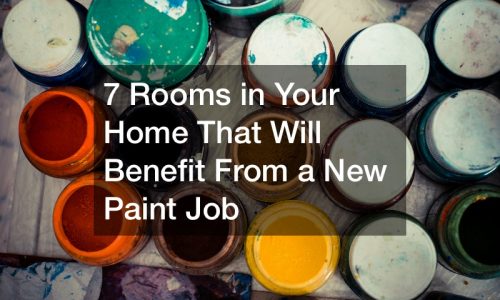 September 18, 2023