Simple Outdoor Improvements For Your Home This Summer
August 4, 2021

Outdoor improvements are one way to usher in a new season, with a makeover helping you enhance the look of your exterior in time for summer. In addition to this, you get additional recreational facilities for use, not just for the hot months but for long-term use, whether it is a much-needed fire pit or extra living space. Below, we outline some outdoor improvements that you could use this summer.
Build a Fireplace
If you are looking for an additional outdoor area to help you wind down from a busy day, a fireplace is a perfect improvement to consider getting. While the short-term benefit allows you to get more family time with fun activities such as roasting marshmallows, the long-term merit will enable you to get an increased return on your investment when you decide to sell your property. Depending on your preference, you can build a wood-fuelled fireplace or settle for a fire pit utilizing fuel choices such as propane, logs, or gel fuel.
Replace Broken Garage Doors
Broken garage doors are common in many homes, making this another improvement to include for your summer home improvements. For starters, be on the lookout for signs of damage such as doors that will not close completely, doors with delayed responses, and door panels that are broken or damaged. If you spot any of these, you will likely need a new garage door, with a professional's help coming in handy for technical repairs that could cause injuries during installation. A commercial garage door technician will also be helpful in offering advice on the best replacements to use, allowing you to reduce your maintenance costs.
Upgrade Your Landscape
The front of your property says a lot about you and will often be a determining factor in setting the mood around your home. If, for instance, you have overgrown trees in the front of your home, now is the time to schedule a tree removal service. Overgrown and diseased trees take away the aesthetics of your property while also creating a safety risk for your family. Weak branches could damage nearby buildings, resulting in injuries for family members within the vicinity. Such destruction could also leave you with significant property damage, increasing your property maintenance expenses over time. To avoid this, ensure that any problematic trees are uprooted or tended to if you still want to keep them.
Utilizing architectural design in your outdoors is another way to upgrade your landscape, allowing you to get an overall fresh appearance. For this, consider getting creative patterns and shapes on your lawn, with an example being a square or circle design. You can also introduce low-maintenance plants such as succulents for a greener space with grass, both live and artificial, being another ideal option. Keeping such landscaping features in top shape will require you to stick to the proper upkeep, with the most effective practices being watering and fertilizing your vegetation. A lawn service company can also help with needs such as trimming and pruning, allowing you to get the best out of your landscape improvements.
Add an Outdoor Living Space
Getting an outdoor living space is another improvement that will come in handy during the summer, allowing you to get more room for entertaining. A deck is one example to look into, with some options for this being detached decks or an attached alternative. Wooden decks are currently the most preferred among homeowners, owing to their ease of installation and maintenance. After installations are complete, ensure you get enough room for sitting and sunbathing based on the number of people you are likely to entertain. You can choose customized furniture for your new living space, with themes such as bohemian styles being an excellent place to start. For this option, select comfortable seats with a mash-up of fabric for a welcoming feel. The key to a successful bohemian space is using appropriate styles, with wood-like furniture being one idea to incorporate into your deck, along with weather-resistant fabrics. In addition to this, you can also use rust-proof materials and resin wicker for an added outdoor theme.
An outdoor bar will be another essential addition to have on your deck, allowing you to have an unforgettable summertime. You can also include a barbecue station, allowing you to grill and tend to your meals with ease rather than turning to your indoor kitchen for food preparation.
Add Outdoor Lighting
Lighting will not only help you brighten up your outdoor area during the night but will also be an essential feature to help with your security needs. Lighting is enough to deter any opportunists from getting to your home, allowing you to save on expensive monitoring systems. To get the best out of this improvement, aim for unique additions, with motion lights and solar-powered string lights being good alternatives. The latter allows you to reduce your energy bills, with the sunlight absorbed during the day powering the solar lights at night. Solar-powered string lights come in different options, allowing you to choose from various wall fixtures and overhead lighting options for a fun element in your lighting.
Do a Thorough Clean Up
While making additions to your outdoors will help you get an upgraded look, nothing beats proper clean-up exercise. Cleaning is one of the easy improvements that you can do, with the go-to tools for this being good water service, a pressure washer, and bleach. A pressure washer will help you eliminate any grime from discolored walls, allowing you to restore your wall's initial color. If you spot any signs of mold during your clean-up, consider reaching out to a mold inspections company to help you diagnose the extent of mold damage. Stubborn stains will need treatment over time, an area that only professionals can help with.
You can also perform a pest damage inspection during your clean-up process, allowing you to prevent any further damage to your property. Warning signs include evidence of nesting, droppings, and urine, along with greasy smears and paw prints. Dealing with this will also require the services of a pest control expert, allowing you to eliminate any threats to your foundation.
Decorate With Paneling
Using stone panels is another improvement that you can look into with additional decorative features on your walls, allowing you to get a better outdoor visual appearance. Decorative panels come in multiple options, with the available options being traditional, rustic, and modern touches. In addition to this, you can also customize your outdoor walls with various colors, textures, and shapes. After picking out your choice, all you have to do is screw your panels directly into the wall, with the ease of installation allowing you to cut out additional expert services. The panels also create a realistic appearance of your desired material, whether brick or stone. They are also tough, giving you durability for years.
Install New Siding
Siding improvements can also help you improve the look of your home tremendously, with the suitable siding feature giving your property a modern and sleek look. Unlike other improvements, siding installation will require a bit more work, with the following tips coming in handy during your home improvements. To keep out creatures such as mice and bees, ensure that you cap your corner posts before installing your siding posts. Ensure that you also apply a little pressure upwards during your installation process, as this will help you keep your panels tight to prevent them from unlocking. In addition to this, ensure that the top J-channels overlap to prevent water from getting behind your side J-channels. Lastly, flash the bottoms of your windows and remember to install longer panels first.
Introduce a Vegetable Garden
Another simple improvement that will help you get a greener outdoor space is getting a vegetable garden. For this, you can use old furniture as planters, with pallets, sinks, and bottles being good examples to start with. Try using creative designs with these items, with hanging flower boxes allowing you to add more appeal to your space. If you have enough room in outdoors, you can also use planting beds to grow your favorite herbs, spices, and plants for home use. Before purchasing seeds, ensure that you research the best plants to grow in your area based on your climatic conditions. For an easy start, consider plants such as salad leaves, onions, radishes, and kale.
Plant a Vertical Garden Wall
A vertical garden for your backyard will be another ideal alternative to use if you have limited space. Utilizing such a structure allows you to benefit from both a vertical vegetable garden while also creating an additional fence for security. Garden walls can hold various plants, with examples being herbs, vines, succulents, and roses. Depending on your use for the garden, you can either settle for decorative plant species or edibles. If you go for the former, consider introducing shapes and patterns for an added element of fun on your wall.
Introduce a Paver
A paver will also come in handy in hiding any dirt yards that may be lying idle in your outdoors. For a simple makeover, collect pebbles and paver stones around your home. Pavement installation experts can also be your go-to when you do not have any of these lying around and will help you source either concrete or brick pavers based on your preference. After this, all you need is to lay them down in your preferred design. The pebbles can help fill up the spaces between your pavers for added aesthetics, creating another outdoor living space for your guests or family to spend their summertime.
Paint Your Outdoor Accessories
Nothing signals a rejuvenated outdoor space more than a fresh coat of paint. Furniture with signs of rotting will significantly benefit from this, allowing it to get more life throughout its use. Your choice of color will depend on existing elements such as your exterior wall color, the selection of plant blooms in your space, and your furniture. Based on this, proceed to give your accessories a fresh coat of paint, starting with your deck furniture and planters. If you prefer an entirely different theme for your outdoors, consider painting your fences to inject some fresh appeal. Outdoor murals can also come in handy, helping you set the tone for your space.
Convert Your Outdoor Storage Shed
If you have a shed in your backyard, the chances are that it barely gets attention for the majority of the year. While it acts as an essential part of storing lawnmowers and gardening essentials, its use can further be expanded to serve other needs. If you are in shortage of office space in your home, this is one way to utilize this outdoor space. For starters, clean it up to ensure you get rid of any dust that could cause respiratory concerns, after which you can then head on to organizing it.
Your tools do not have to take a back seat during this process. Allocate one side of the room for storage and leave the rest for your working space. Next, set up your required furniture, with an office desk being a good start. For a minimalistic feel and to help you avoid feeling cramped, a desk with ample storage space will be ideal for helping you avoid purchasing extra cabinets. You can also convert your shed to serve other purposes, such as in an entertainment spot when your friends come over or a spare bedroom. A crafting space is another excellent conversion for your shed and will come in handy for homeowners interested in metalwork, sewing, pottery, and jewelry making.
No matter how small or large you would like your outdoor improvements to be, every transformation will be an essential part of your home. Options such as garden walls will improve the aesthetics of your property, while choices such as decks and converted sheds will help you get more out of your family gatherings. Consider each of the above outdoor improvements if looking for additional elements to spruce up your outdoor scene.

Related Posts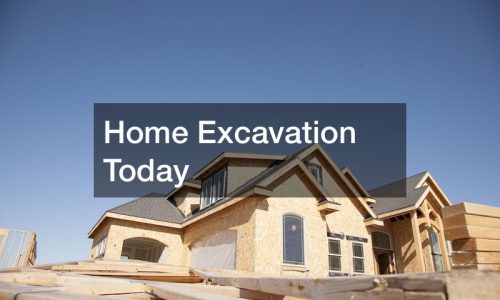 November 28, 2023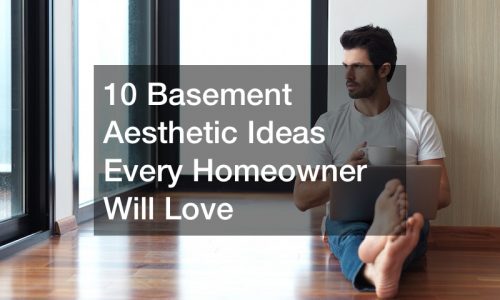 November 7, 2023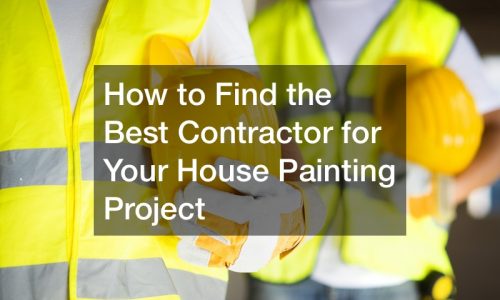 October 16, 2023