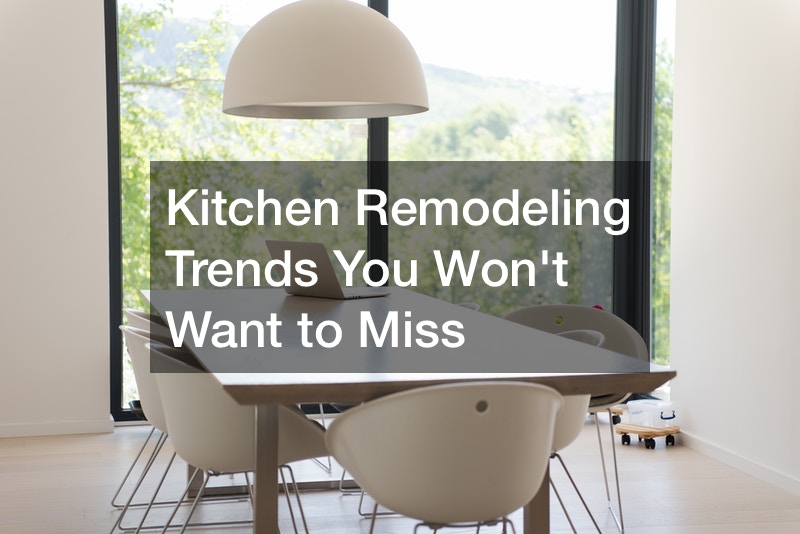 Kitchen Remodeling Trends You Wont Want to Miss
July 16, 2021

Kitchen Remodeling Trends You Won't Want to Miss
The kitchen is the core of your home. It is where food is prepared, and memories are made apart while getting your tummies filled. Some families also have dinner in the kitchen while discussing how the day went down. Some busy mothers also help their kids through homework in the kitchen while making dinner at the same time. But as time goes by, trends shift, and you have to keep up with the latest kitchen fashions in the market. Below are discussed some of the latest trends in kitchen remodeling;
Use of Stainless Steel
Stainless steel is a popular choice for kitchen remodels because it's durable and resistant to corrosion. It also goes with any design theme, making it an attractive option for kitchens of all shapes, sizes, colors, or styles. Combining stainless steel with a cool natural finish is a trend you don't want to miss.
Wooden Interior Doors
Wooden interior doors create a warm and welcoming feel to the kitchen, making it perfect for families with small children or anyone who is always on the go. They can also be customized with colors of your choice and are often found in more. It is a perfect way to bring the elegant feel of traditional homes to your current residence.
Wooden cabinets are being replaced by newer ones that can be installed in just five minutes or less, and they come in both custom-designed and readymade options.
Raised Panel Doors with Concealed Hinges and Hardware
Going incognito can provide a classic look to your home by concealing door components. Guests don't have to see those oily hinges every time they come to your home. This can be done by either adding an overlay of raised panel doors to the existing cabinets or removing those already there and replacing them with new ones. You can install sliding doors on it for those who own an island kitchen, so the cabinets are hidden but still accessible with ease when you need them.
You can probably identify disrupted sleep if the sleeping area borders the kitchen and someone bangs the door loudly after getting a midnight snack. Solve this by adding a soft close hinge or slider. These hinges allow cabinets and doors to close gently without slamming so they are not as loud, allowing the kitchen to be more family-friendly because it will not disturb those who live in the home if someone else needs access while others are reading sleeping.
Adding a Farmhouse Sink
You can consider incorporating a farmhouse sink into your kitchen remodel for the ultimate style and functionality. These sinks often have deep bowls that will allow you to wash large items or dirty dishes without worrying whether they will fit or water will overflow. They also come in various shapes, styles, colors, sizes, and materials, so there are plenty of options for you to choose from.
Please get the farmhouse sink installed next to a wrought iron window, increasing the light entering the kitchen when you pull back the blinds. You need light to ensure those utensils are sparkling clean!
White Kitchens
Many homeowners are now opting for white kitchens because they give a clean look and offer flexibility in case you choose to add different colors to the mix by incorporating different colors – something that cannot happen with darker colors. The downside is that white cabinets show dirt more easily, and they are also easily stained.
While still on painting, you can opt for darker shades because they provide a more dramatic and elegant look. Dark colors offer better hiding from dirt and scratches, making them an attractive option for those who don't want to worry about maintenance. Get residential painting services if you change your mind.
Smaller Millennial Style Kitchens
Millennials are obsessed with more compact and smaller-sized kitchens. A recent trend is to have a kitchen with an island or peninsula that has sliding doors. The biggest issue with smaller kitchens is the lack of space. The doors can be used as extra storage space for things like dishes and other items you want to keep out of sight, which makes them perfect if you are short on room in your kitchen.
You can also install drawer dividers, consisting of two horizontal bars mounted on brackets inside the cabinet; these bars create small compartments for storing utensils, pots, and pans. Drawer dividers are a good option if you want to maximize space in your kitchen while also keeping things organized. Sliding doors are aesthetically pleasing.
However, small kitchens can be a bit cramped, which calls for an air conditioning system.
A Kitchen Island
Kitchen islands provide additional storage space and can be used as an eating area or workstation. It adds functionality without taking up too much room like other prefabricated designs. An island kitchen countertop can be used as a dining table, workstation, and even an eating area. It also provides extra storage space for things like cookbooks and dishes. The island can provide plenty of room on your kitchen countertop while still being functional for the needs of a modern family.
You can also add a built-in stove or range to your kitchen that will provide storage space, make cooking more convenient, and increase functionality.
Open Kitchens
Open kitchens are a great way to increase the amount of space in your kitchen, and they also create an upbeat feeling. An open kitchen is often combined with an island for more storage, which can be used as a dining table or workstation. It also provides easy access to other areas of your home, which eases traffic congestion witnessed in kitchens with a single entry cum exit.
If you have a two-story house, this type of design can be very convenient because it allows easy access to different floors by including stairs. The downside is that an open kitchen requires more maintenance and increased traffic because of the ease of access.
Improve the Lighting
If you are remodeling your kitchen, be sure to invest in high-quality lighting. You might want to think about adding a spotlight or pendant lights for more modern kitchens; they not only provide better illumination but also add a decorative touch and ambiance.
You can also incorporate cabinet lighting inside; this is a good option for those who want to improve the lighting in their kitchen without necessarily changing anything else. Under-cabinet lighting is especially helpful if your countertop is located right below the cabinet.
The type of lampshade can also help make your kitchen look different. Remember, lighting influences mood and appetite. You can get creative and opt for a unique lampshade that is less decorative but enhances the general mood and atmosphere during mealtimes.
If you are looking at adding lighting to just one area, such as under cupboards or an island, some other options are available, including spotlights or track lights that provide direct light on one area. Better lighting translates to reduced kitchen accidents. Who wants to chop off their fingers or burn their hands while making family dinner?
Smart Kitchen Technologies
Another kitchen trend is incorporating smart technology into your new or remodeled kitchen. Smart tech makes life easier in the kitchen. For example, you can get a fridge with an app for ordering groceries and having them delivered right when you need it or alerts if any leaks are detected from your refrigerator water line.
An excellent example of this is the Samsung Family Hub, a refrigerator with an app that lets you order groceries on your phone. It also has cameras and sensors to detect leaks, measure humidity levels, and more. This fridge even offers recipes based on what's inside it! Don't miss on bottom mount refrigerator sales because these trendy fridges provide easier access to fresh beverages and ingredients.
Smart appliances such as dishwashers, microwaves, ovens, cooktops, and grills have apps that can be used to order new parts or services for affordable hvac repair. You don't have to look for dishwasher installation, commercial fuel services, or septic tank pumping services the way you used to some years back. And the best part is that you can control these high-tech appliances from your smartphone.
Eye-Catching Backsplashes
A backsplash is a wall behind the stove or cooktop that may be covered in tiles, metal sheeting, stone, glass tile mosaics, and more. A good option to consider when designing your kitchen is adding an eye-catching backsplash that will serve its primary function and add some style and flair to your kitchen.
A backsplash can be a great way to add personality and character while also adding light, color, texture, and design elements that offer the perfect backdrop for your cookware or other items on display in your space. Experiment with different colors because homeowners install yellow, grey, blue, and green colored tiles at a never-seen before rate.
You can improve your kitchen decor with metallic tiles or mirrors, adding interest and light to any modern kitchen. Tiles in wood or natural stone styles can bring a rustic farmhouse right into your kitchen.
Tiled or Marbled Countertops
Tiled countertops were a big thing in the 70s and 80s and are now making a comeback. A tiled countertop gives you more space to work with and provides a clean and smooth surface for food preparation while also adding color and pattern that your guests will appreciate when they come over. 12×12 tiles are one of the most popular sizes because this size can be used for the entire countertop or smaller tiles.
It is also important to consider durability when you are deciding on which type of tile to choose. Tiles made with glass and pottery offer good looks while being easy to clean, but these materials may not last as long because they are lighter than stone, granite, and marble.
Marble may be the most desired type of countertop because it is beautiful, versatile, easy to clean, scratch-resistant, and can add a luxurious feel to any kitchen design. Marble also doesn't absorb heat but has an insulating property that helps your food stay cooler by absorbing heat when it's hot outside!
Pottery Tile
Tile is a popular material for backsplashes, but it can also be used in counters. The trend of installing pottery tiles on countertops has been steadily increasing over the last couple of years! This type of tile offers many benefits that other materials cannot, such as that they are easy to clean and maintain, offer good looks with their earthy tones, are durable and low-maintenance.
Another benefit of pottery tiles is that it's an environmentally friendly way to go because they are made from clay which doesn't emit any harmful fumes that other materials might.
Choose the Right Cabinets
Cabinets can be made from many materials, including wood, metal, or glass, which adds a distinct look to your kitchen space.
Consider installing cabinets that have soft-close features in them to avoid any banging sounds while opening and closing doors. You may also want to install pullout shelves, so it's easy to find items in the cabinet without having to open every door.
Colorful Cabinets
Cabinetry is another way to add style, personality, and light to your kitchen. You want a color that will work well with the rest of your space, such as white for bright kitchens or dark brown for rustic farmhouses. One trend that is catching on is the idea of colorful cabinets because it adds a lot of energy and life to any space.
Taller Cabinets
As kitchens are getting smaller, taller cabinetry has become very popular for storing items that would normally be stored in drawers or pantries, such as cookbooks or kitchenware. Taller cabinetry can also help with more efficient kitchen traffic because it helps keep your items visible and accessible.
Mix and Match Materials
A trend that has been popular lately is mixing and matching different materials for countertops, backsplashes, or flooring. Mixing a material like marble with wood will help bring out its natural beauty while also adding contrasting colors. The same can be done with backsplashes and flooring or even cabinets!
Natural stone flooring is beautiful and versatile because it can fit in any kitchen design. Stone floors are durable, low-maintenance, easy to clean, offer good looks for kitchens with earthy tones, and are environmentally friendly.
Final Thoughts
The trends above are currently being widely adopted by many homeowners while remodeling their kitchens. They are versatile because they can fit in almost any kitchen and material you want to use in your next remodel.

Related Posts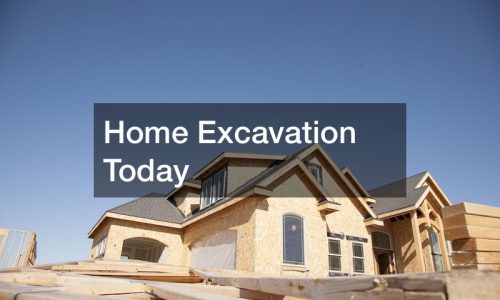 November 28, 2023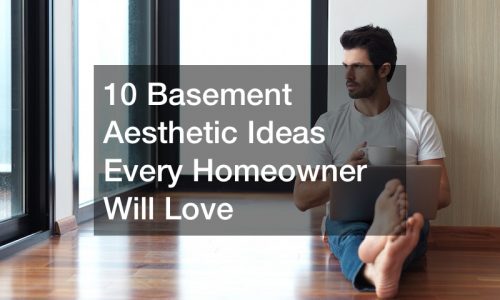 November 7, 2023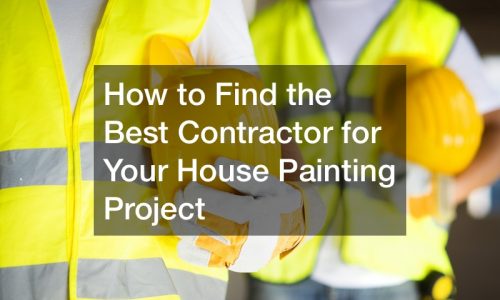 October 16, 2023